Montague WebWorks gets first MDAR website project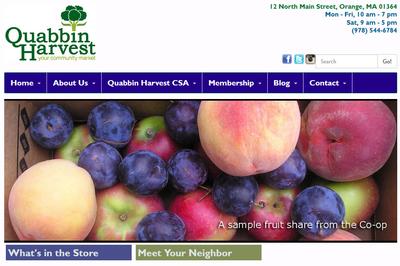 Well, actually, this was an existing customer (originally NQEats.org) who we had been hosting with our RocketFusion software since February of 2010.
In June of 2014, Montague WebWorks ower Mik Muller was contacted by board member Amy Borezo, to ask if we could re-design their website, using funds from an MDAR grant. Apple Ahearn from Field to Table, was to be the entity to receive and pay the invoice.
Michael Skillicorn, one of their other board members, would be the point person to organize all of the info we need to create the new website.
They provided some sample websites they liked, and Mik worked closely with Michael to bring it to fruition. They continue to use the RocketFusion platform to this day, to great effect.