Grants for farmers to improve their business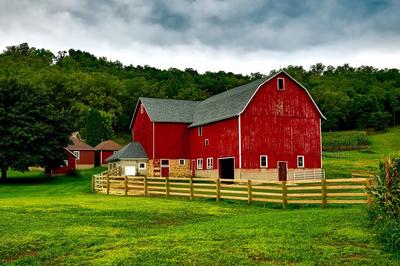 In March of 2017, Montague WebWorks was awarded a license to be a vendor of the Mass DAR to assist farms and agricultural-based companies who receive grants through the Farm Viability Program with their websites. We either redo an existing website or build a new one from scratch, and are paid through the DAR.
Montague WebWorks has already been paid through this program in the past, starting in 2014 through Field to Table, but the process has changed, and we are now a direct vendor.
Farms and agricultural-based companies can apply for a grant, and request Montague WebWorks do their web work!
From the MA Dept. of Agriculture's Website:
"The Farm Viability Program seeks to improve the economic viability and environmental integrity of participating farms through the development and implementation of farm viability plans. The Program offers farmers environmental, technical and business planning assistance to expand, upgrade and modernize their existing operations. Capital for the implementation of the improvements recommended in the viability plan is available in exchange for an agricultural covenant on the farm property for a fixed term of five or ten years."